RFID vs NFC which one is better? Here we review the differences between RFID and NFC in modern technology. Please continue reading our infographic! To learn more about the application and advantages in everyday life: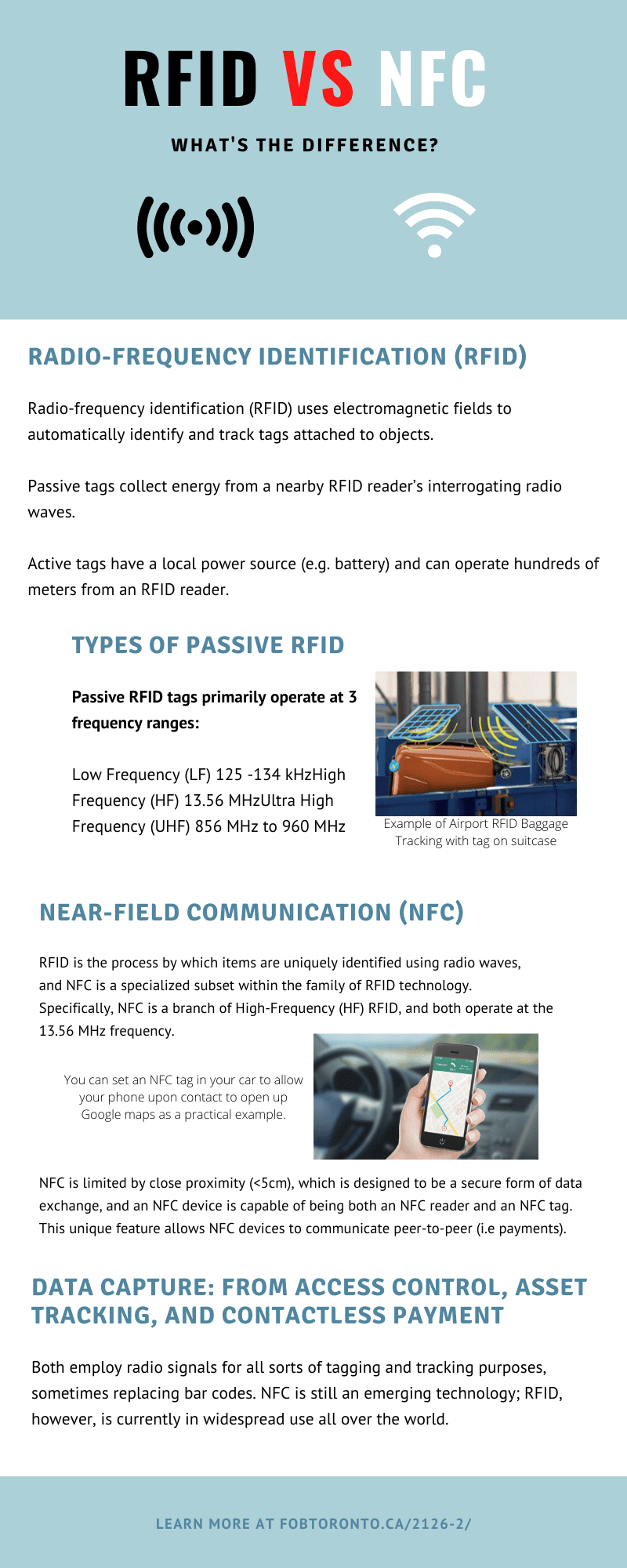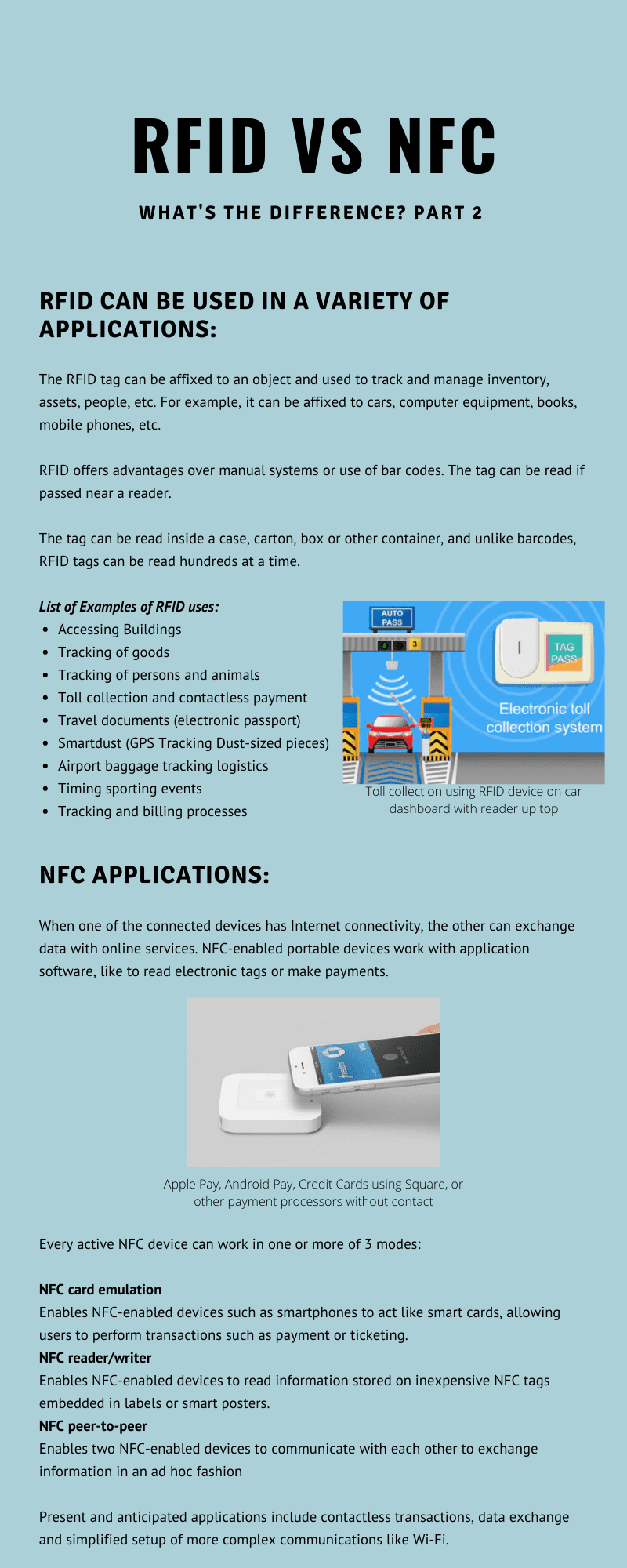 Radio-frequency identification (RFID)
Radio-frequency identification (RFID) uses electromagnetic fields to automatically identify and track tags attached to objects. The tags contain electronically stored information. Passive tags collect energy from a nearby RFID reader's interrogating radio waves. Active tags have a local power source such as a battery and may operate at hundreds of meters from the RFID reader.
Near-field communication (NFC)
Near-field communication (NFC) is a set of communication protocols that enable two electronic devices to establish communication by bringing them within 4 cm (1​1⁄2 in) of each other.
Near-field communication devices are used in contactless payment systems. Similar to those used in credit cards and electronic ticket smart cards and allow mobile payment to replace or supplement these systems. This is sometimes referred to as NFC/CTLS (contactless) or CTLS-NFC. Near-field communication is used for social networking, for sharing contacts, photos, videos or files.[2] NFC-enabled devices can act as electronic identity documents and keycards.[3]
Contact FobToronto
For more information on How RFID Works, please visit continue reading our blog: https://www.fobtoronto.ca/2020/02/02/how-rfid-key-fob-works/
Please visit us at 47 Charles St W. Bay & Charles 10-7pm to copy your condo and apartment key fob or remote to access your parking garage. We can copy any standard key fob, garage remote fob, & high security key fob i.e miFare, iClass. We can also duplicate RFID parking garage remote buttons onto a new remote copy with fob inside or without. New phone fobs and remotes available now. 
Any more questions regarding RFID vs NFC? For more information on RFID, NFC, Fobs, and Square, please visit our website.
Click here to view our exclusive products & services: https://mailchi.mp/083cc8c30614/fob-remote-copy
Services available in North York 6:30-8pm appointment only. Text us 416-931-0225 to book an appointment today. Same-day service.