Copy your condo, apartment, or office key fob in just one 1-minute. Free back-up code in case you lose your keys. Simply bring us your key fob or remote to access your parking garage and get a new fob copy today. We can make a key fob for your phone from any RFID remote or condo key. Use our fob checker page to see if your remote can be duplicated as well, and maybe come by to our storefront in downtown Toronto near Yorkville if you need it done asap. But let's begin. What is a key fob?
Confused About Whats a Fob Key?
What types of fobs there are? What functions or access it grants? what is a key fob?
All those answers we'll try and summarize it better for you in an infographic, easily summed up to clear up what's a fob, and how it works in conjunction with just a standard metal key fobs you have for your condo/condominium or apartment unit.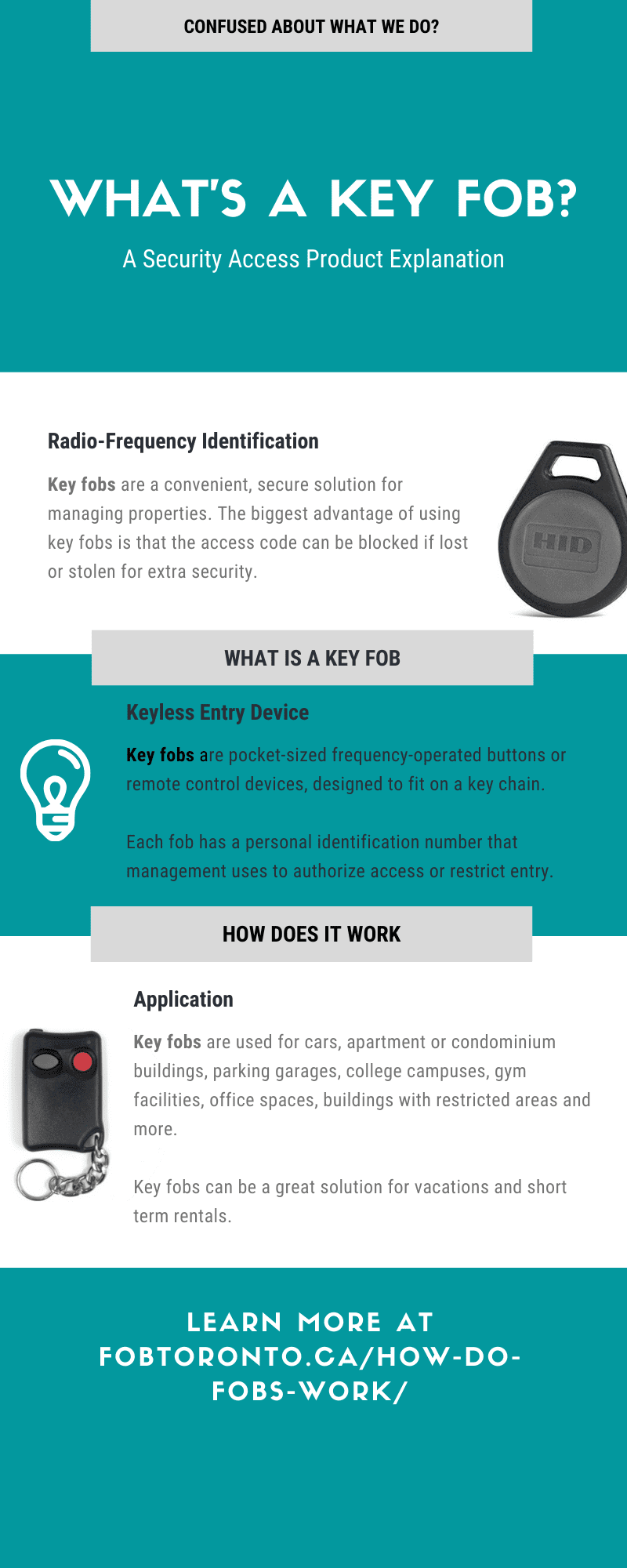 Take a look and hopefully, this helps clear up what a fob is! If you enjoyed our infographic and think your friends or readers can benefit from reading as well, please share with the embed code provided below 🙂
We have 370 plus GMB positive reviews. While we are the top leader of the fob industry in Toronto. We are working for more then 10 years. We invested our life in this industry, and now we are able to serve any client. Please read the reviews of our customers to know well about us. Hopefully we'll meet with an order!
We are open 10-7 pm at 47 Charles St W. Bay & Charles in Yorkville. Walk-in or book your 1-minute appointment today. Same-day service. 100% guarantee. Continue reading our blog for more information on Apartment Keys, RFID, Code, NFC, and Square.
Follow, Like, & Share with friends and family on Twitter, Facebook, Instagram.
Best,
FobToronto
EMBED CODE BELOW:

What's a Key Fob? – Key Fob Copy Service with Lifetime Warranty | FobToronto