Need a new apartment key fob battery for your RFID remote copy? Then find an apartment key fob battery for your remote in just one 1-minute. Same-day service. Flat-rate service fee. Clone apartment key fob battery with a lifetime warranty.
Of course, only remotes purchased from FobToronto qualify for our apartment fob replacement service. Remote batteries typically last 1-2 years, depending on how often you use your remote to access your parking garage. Unfortunately, we cannot replace the batteries in your original remote.
Apartment Key Fob Replacement
However, Condo and Apartment Key Fobs do not use batteries so you are covered for life (tap function only). If your remote buttons stop working after use, then it may be time to replace your battery. Rather than wasting your time and money contact us.
Please continue reading our blog to learn more about How RFID Works: https://www.fobtoronto.ca/2020/02/02/how-rfid-key-fob-works/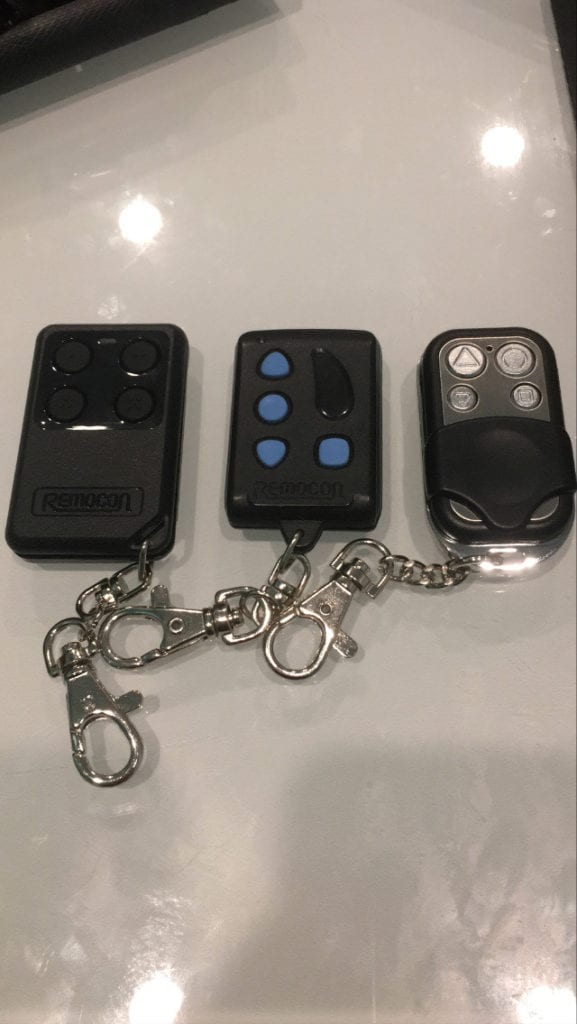 We offer battery replacement services for all remotes purchased at FobToronto for only $5 (tax inclusive).
Click here for more details: https://mailchi.mp/25f4e889b0d6/garage-remote
Please visit us at 47 Charles St W. Bay & Charles. Between 10-7 pm to copy your condo and apartment key fob or remote to access your parking garage. We can copy any standard key fob, garage remote fob, & high-security key fob i.e Mifare, iClass. We can also duplicate RFID parking garage remote buttons onto a new remote copy with a fob inside or without. New phone fobs and remotes available now.
Why Choose FobToronto?
Buy new or replace your apartment key fob battery today. Since love to provide our quality services and products for our honorable customers. FobToronto is serving in the key duplication industry for the past 11 years. While our customers love to work with us. As we have got over 375 five stars google my business reviews.
Now please call us today to book your appointment! While we give a straight 20% discount to our customers. Our prices are compatibly low than the market. And read our customer reviews to know about the quality of our services.
Now don't waste the time putting your order. Although time is money, then please save it. You may believe us. For more information on RFID, NFC, Fobs, and Square, please visit our website.
Click here to view our exclusive products & services: https://mailchi.mp/083cc8c30614/fob-remote-copy
Services available in North York 6:30-8 pm appointment only. Text us 416-931-0225 to book an appointment today. Same-day service.