RFID Key Fob Phone Guide | Phone As a Key Fob
We can copy your key fob for your condo to a sticky RFID fob, to be attached on the back of your phone case. Convenient, right? Phone as a key fob or RFID key fob phone guide for your iPhone from Pear, or elsewhere, you can stick a key fob on the back!
Make Your Phone a Fob.
 To begin with, access your unit and amenities way more easily with a small, portable, and discreet fob.
How To Get a Sticky Fob Copied!
Step 1:
Above all determine which fob you currently have from the compatibility checker
Step 2:
Message FobToronto on Facebook using our automated chatbot, or give us a call / text with a picture of your key fob
Step 3:
Let us know which fob you prefer out of the fob form options (more in our gallery of key fobs)
Step 4:
If you prefer a sticky fob to attach on your phone, let us know
Step 5:
Just be aware that we can copy it from any of the following models, HID, AWID, Indala, KeyScan, IoProx and more. 
 Step 6:
Now enjoy a new fob to attach on your phone! It uses 3M adhesive technology to ensure it stays on for good. It's very solid and works effectively to transmit the hexadecimal code. That code grants access to your amenities, in the exact same way as your current fob. 
Step 7: 
You also on the way out, get a free backup code that lies on your key fob. So in case you lose your fob in the future or need an extra. For us to prepare for you, you can have it handy for just in case purposes. Also, our lifetime warranty applies on the transaction. Just barring physical damage (hairline, bends, cracks) or management fob code changes that they could execute in super rare occasions. But other than that, if we messed up at all, we're here to fix it. Also we offer a 2 week no matter what warranty to ensure you have a fob that's working for long term.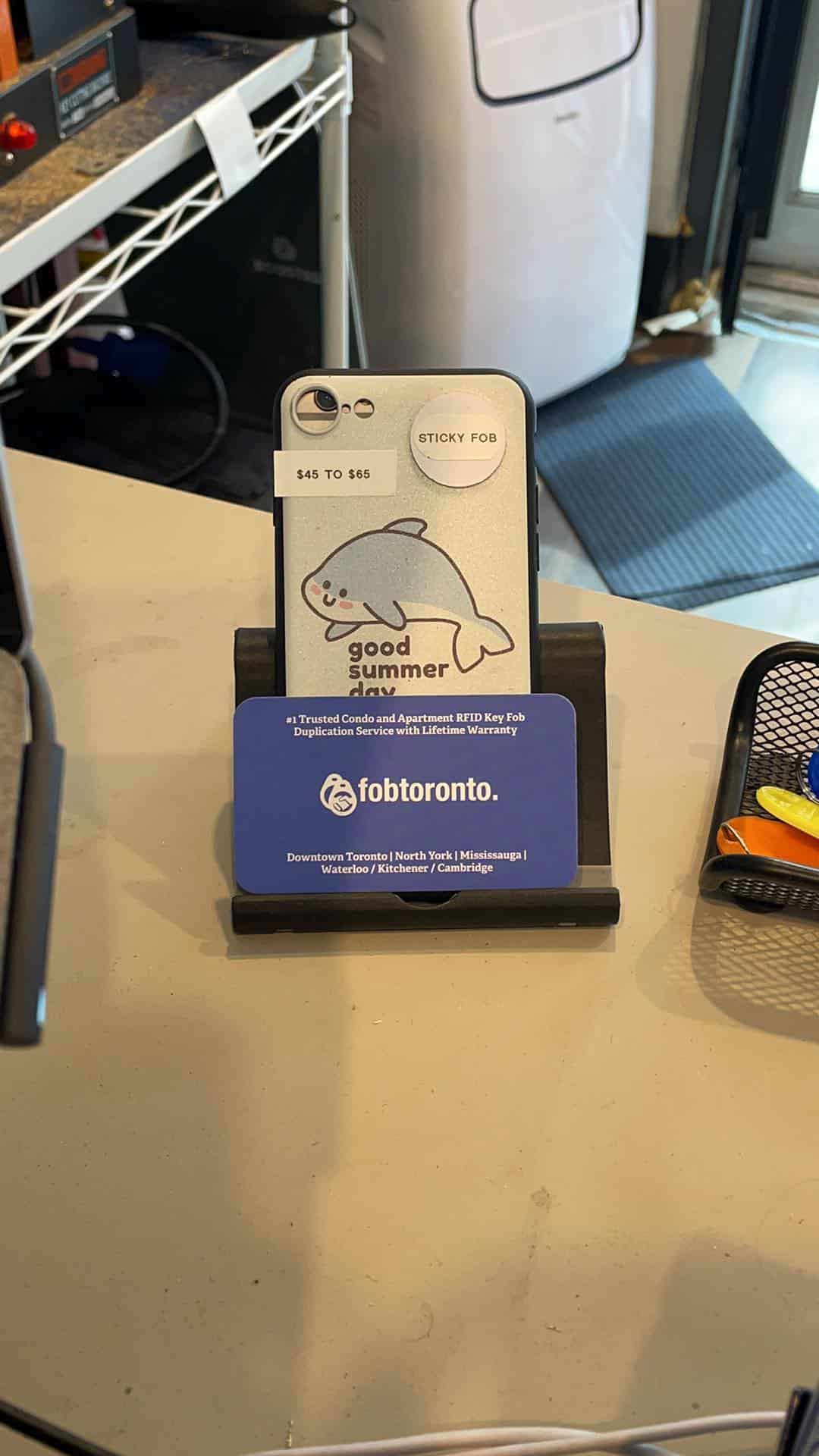 More Details Before Next Steps: