Key Fob Copy North York: FobToronto
Introducing the Key fob copy North York service at FobToronto.
We are the leading garage remote copying expert and key maker in Toronto. We are offering 24/7 online appointments with on-site services.
Book an online appointment to get you a condo fob copy or directly visit our office. During this COVID-19 safety is the priority and you may call us for on-site copy services at your condo unit in downtown or north york Toronto.
With having more than 350 plus GMB reviews we are the best in this industry. Come by to get your key fob cloned!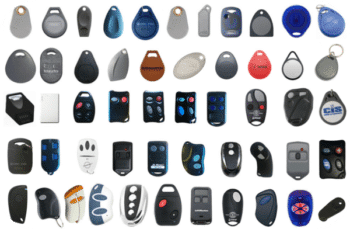 Key Fob Copying Pricing
⭐  ALL PRICES WITH TAX ALREADY INCLUDED!  ⭐   
iClass fob copy services are included as well. Now check our pricing, and come by to our very own storefront near Bay and Bloor Starbucks!
Basic
2-minute service

Tax Inclusive

Lifetime Warranty
Better
2-minute service

$30 from 3rd Fob

Lifetime Warranty
Best
5 of the same fob

$25 each if 10+ fobs

Lifetime Warranty
$105: RFID + Remote

$90 for 2nd Onwards

Warranty Inclusive
Flat pricing (no tax)

10 minutes

Lifetime Warranty
HID iClass
High Frequency
$65 from 2nd on

No tax

Lifetime Warranty
SC1, SC4, KW1 Keys

Limited Types

No Tax
Lifetime Warranty
We offer a lifetime warranty on all key fob copying services. We've been around in the GTA Toronto area for 4+ years. Our North York location adds more convenience for meeting upon appointment for Markham, Scarborough, and surrounding areas. Our clients love us! Get your key fob copied this week. 
100% Money-Back-Guarantee
We focus on customer service and pride ourselves on our ability to ensure our customers are fully satisfied, at all times. Warranty covers against defective fobs, but not against management code changes. If you're not satisfied with the fob copy's functionality, let us know! If you're not satisfied, we aren't either.
Quick Customer Service
Just book your appointment or call us we'll respond within minutes. We're happy to see you to get you a new key fob cloned, with in-depth detail on how fobs work, why your original fob may not work, etc. as we have 10+ years of experience both in Toronto and Vancouver.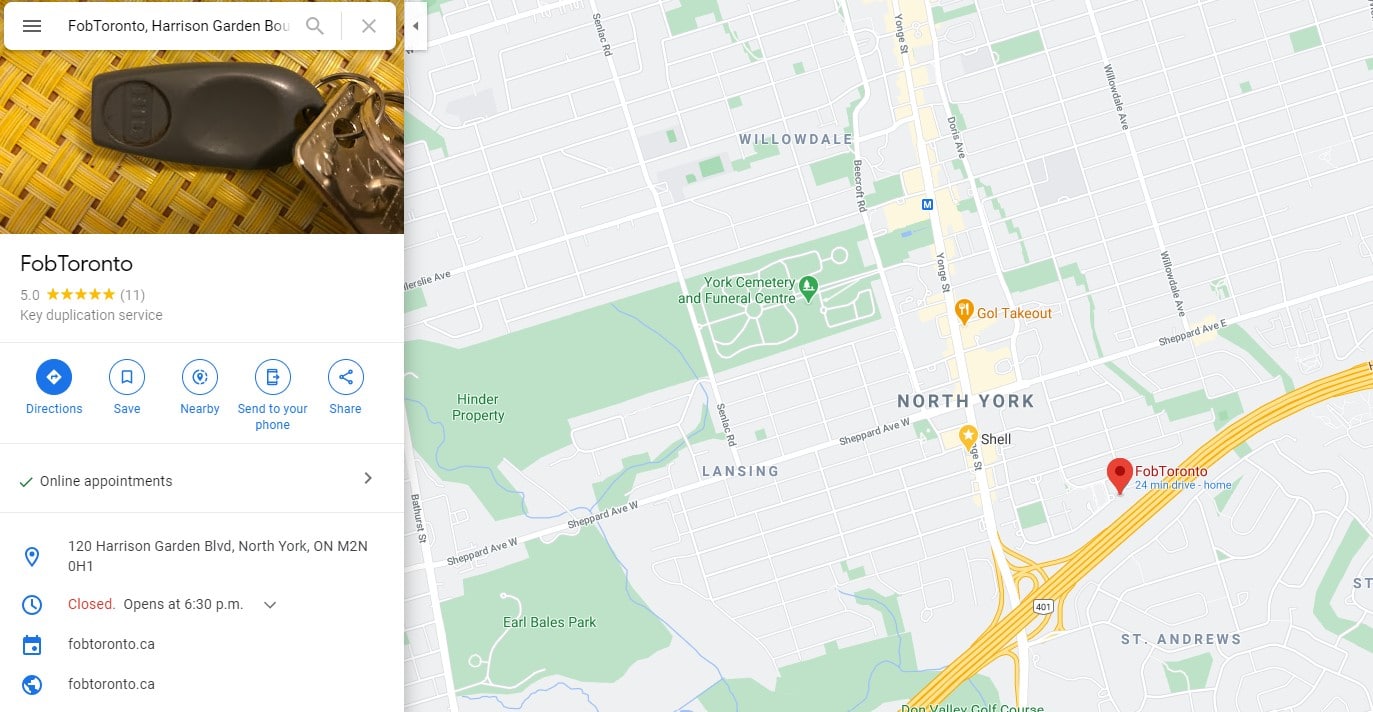 FobToronto Service Locations
North York Toronto
Appointment based location usually in the evenings. Please request a date and time and we will confirm when works. Get key fob copy North York services with a lifetime warranty. Prices all are no tax.
FobToronto
120 Harrison Garden Blvd, North York,
ON M2N 0H1
 (437) 703-6929
North York, ON (Sheppard & Yonge)
Lobby Area Meeting upon Appointment
Appointment Hours of Operation:
Monday to Sunday
06:30 pm – 8:00 pm
Benefits of Copying a Key Fob with FobToronto
Avoid a Locksmith
FobToronto can help you avoid dealing with a locksmith in Toronto. We have more than 350 reviews and all of these are positive.
Get a fob copied before you get locked out.
Fast Turnaround
We are fast as we complete the job within 2 minutes. No need to wait for hours, save your time. Get a few key fobs copied for your condo, office, apartment and don't deal with management asking you for way too much information, and way too much money. 
Reliable Service
Our services are reliable as you can view all types of fobs on our website which we can duplicate. 
85+ Models supported including difficult high frequency key fobs. We triple check.
North York Based Service!
Please review the picture of how you can find us at our North York location.
Essentially it's south of Sheppard-Yonge station, south of Whole Foods, and along the street of the Starbucks.
Please write these terms to find us: key fob copy Toronto, key copying near me, key duplication near me, etc.
Please book an appointment beforehand below to ensure service!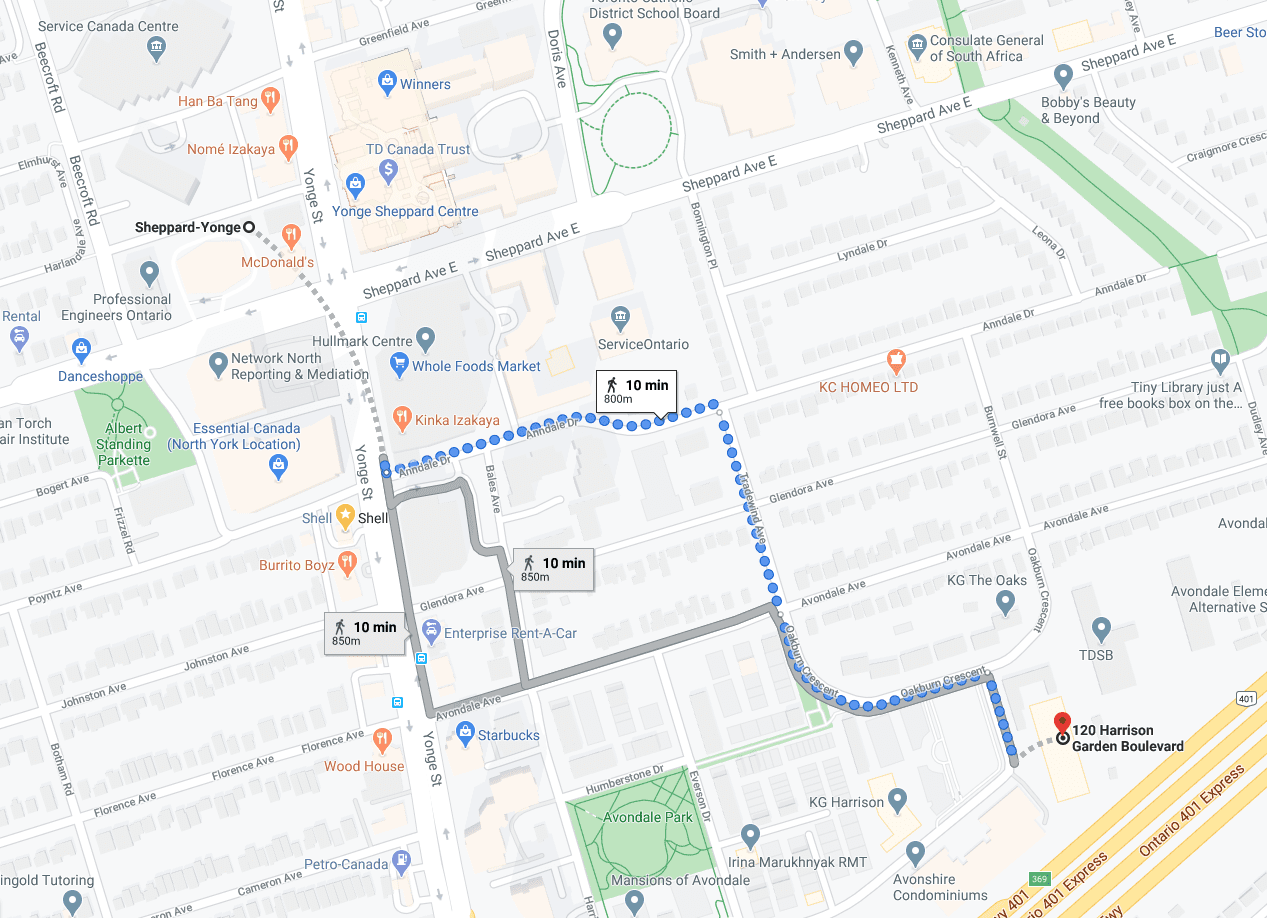 Directions to the Fob Copying Appointment:
FobToronto
Address: 120 Harrison Garden Blvd, North York, ON M2N 0H1, Canada
Phone Number: 1 (437) 703-6929
This office is appointment based.
South from Yonge-Sheppard Subway Station
Go along Avondale by turning right when you see the Starbucks near 120 Harrison
Garden Blvd should be in the array of condos in the area on the right!
See you soon!
Feel free to book an appointment and please request that you'd like to meet at North York instead of our downtown location if so in the notes while booking. Please contact us for key fob copy North York services!
FobToronto North York – Directions on map click here: